Happy Father's Day to all the wonderful Dads out there today!
Remember the Father's Day card I posted
HERE
? Remember I promised I'd show you the inside once we gave it to my amazing hubby and father of our two wonderful children? Well, it's Father's Day so we have given it to him of course. :)
First a reminder what the outside was..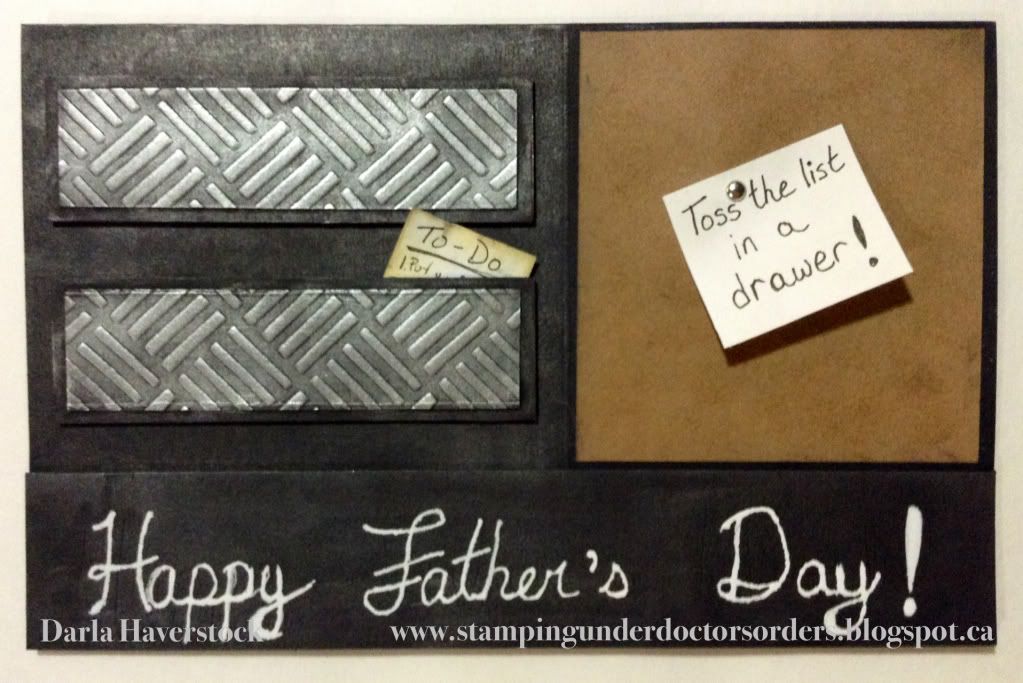 Now here's the awesome inside...
All the cuts are done with my new Silhouette Cameo and purchased in 2 different files from the Silhouette Online Store. They were designed as cuts to be layered but I simply layered them on my screen and filled them with the colours I wanted then I just set my cut settings to cut the outline only. I used simple boxes behind the pieces to make them pop up (I forgot to take a side view photo for you of that but I promise to sneak the card back later today to grab one for you and will add it to the post).
The table is just a pop-up cube with the front part cut away to form the table legs. The little beer glass is a piece of white card that I scored every 1/8" to make it look like a beer glass and then coloured the bottom part with my honey alcohol marker for the beer. I cut a "C" and attached it for the handle.
The floor and wall is a piece of cardstock that is coloured with distress stains (Walnut and Victorian Velvet). These colours are very similar to the actual colours of our living room.
I also just have to share a picture of hubby in his shirt that Michael made him at preschool. He's such a good daddy that he actually washed it last night so he could wear it again today.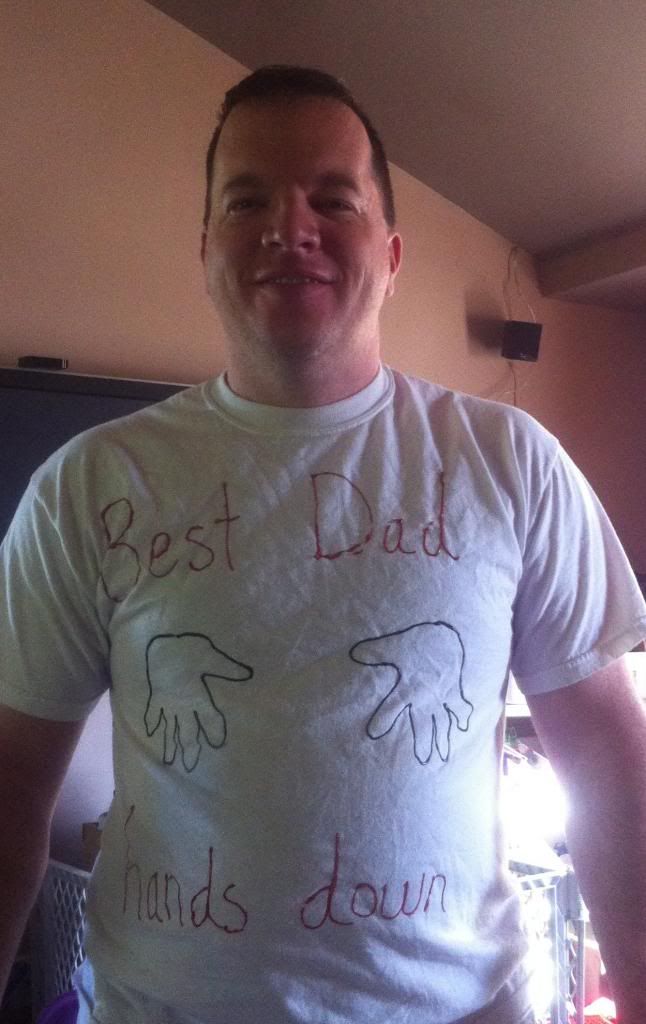 Big kudos to our sons amazing preschool as well! They always do the most amazing things with the kids for the parents. I received an awesome tote bag filled with handmade keepsakes for Mother's Day (yes I know I haven't shared that but I was very ill the day they had the get together at preschool and so I did not receive mine until the following week when Michael went back which I figured was too late to share with you then) and they had a great day for the Father's on Friday with an indoor picnic (it was raining), fun games like giving Daddy a shave with shaving cream and a Popsicle stick razor, potato sack race (which they ventured out in the rain for) and more.