Welcome to our "Anything Goes with the Artiste" Blog Hop where we are showcasing the exclusive Artiste Cricut cartridge which can be purchased exclusively through a Close to My Heart Independent Consultant. This will be our last Artiste blog hop for 2012.


Our "theme" for this hop was to create anything we wanted with the
Artiste Cricut cartridge
. And honestly, you can pretty much create anything and everything with the Artiste so this was not a difficult thing to do.If you just happened to come to this blog, you should start at the beginning at Lucy's blog -
Love 2 Create
. If you came here from Lucy's blog -
Love 2 Create
, then you're in the right place!
Here is my project found on page 51 of the
Artiste Cricut cartridge
handbook. I cut it at 1.5" and had every intention to put it on a little post and have it by our Elf on the Shelf this morning to collect letters to take back to Santa. There was actually supposed to be a larger mailbox to accept their letters and then I was going to scan them while they were sleeping and shrink them down to fit in the little one for our elf to be able to deliver and then the following morning there would be a little letter back which would be a QR code which when scanned would take them to a hidden webpage with their greeting and letter back from Santa... unfortunately my son is sick now and wants his mommy (as well as I want to and need to attend to him) so the idea was discarded and I will just turn this into an ornament or let him play with it... we'll see. I'll hang onto the idea though for next year. :)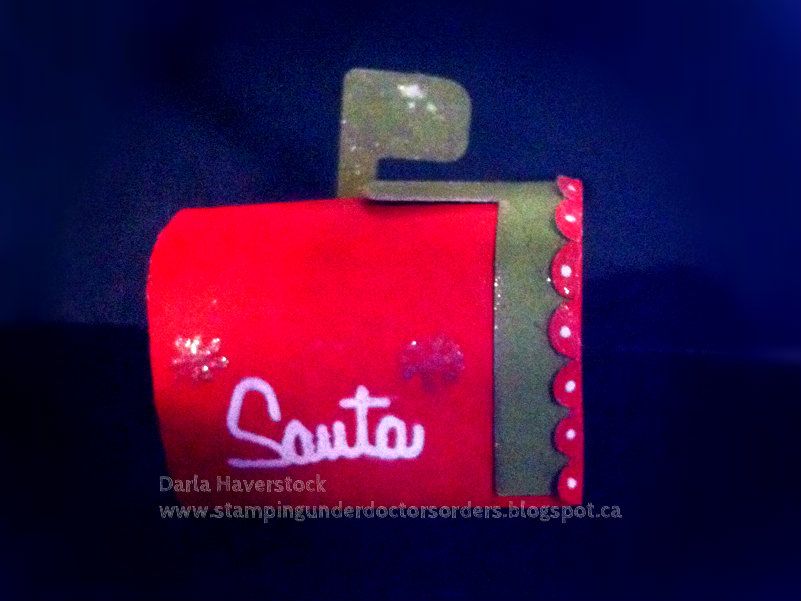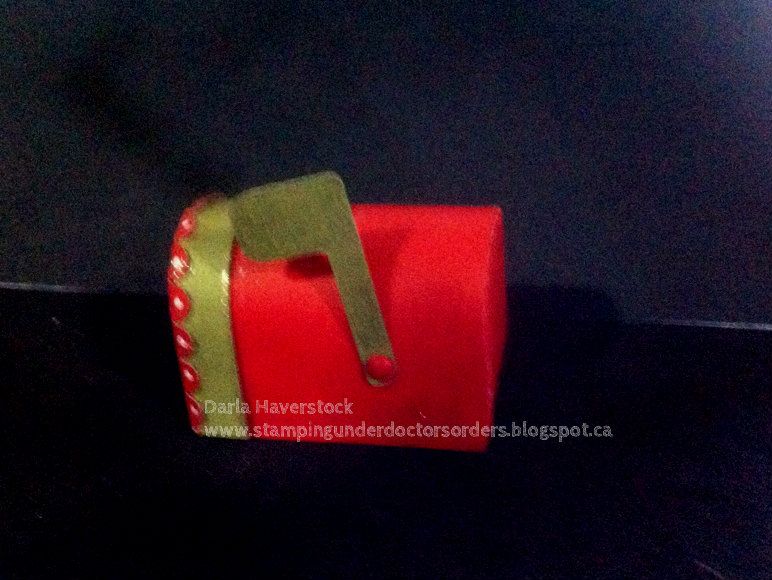 and another view of it open: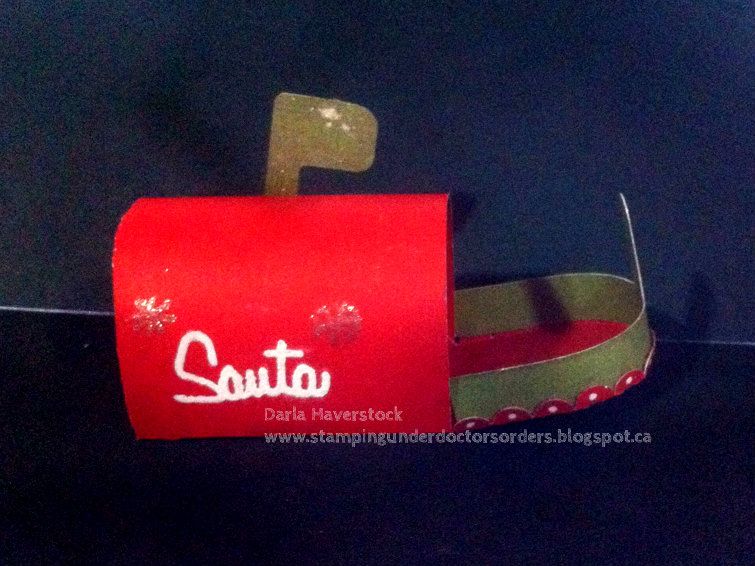 I'm off to tend to my little guy but if you want more details by all means ask and I will answer as soon as I can. I will come back after he's feeling better and add the details too.
The next stop on your blog hop fun is
Diana ~ Diana's Free Moments
.
Here's the entire blog hop lineup in case you get lost along the way: